Any students with available make-up lessons can book these through the Customer Portal. SimplySwim searches for lesson vacancies matching the student's allocated skill level (or grouped levels if you have configured this) in real time each time a make-up booking is attempted.
You control how far in advance to search for available lesson spots. Because lesson vacancies are used – either from an un-filled class spot or a notified absence – we recommend not looking further than 7 to 14 days in advance so that a permanent enrolment spot is not impacted by a booked make-up lesson. Once you have educated your families on regularly checking for lessons in the portal to book their own make-ups into class vacancies, you'll wonder how you ever lived without the customer portal!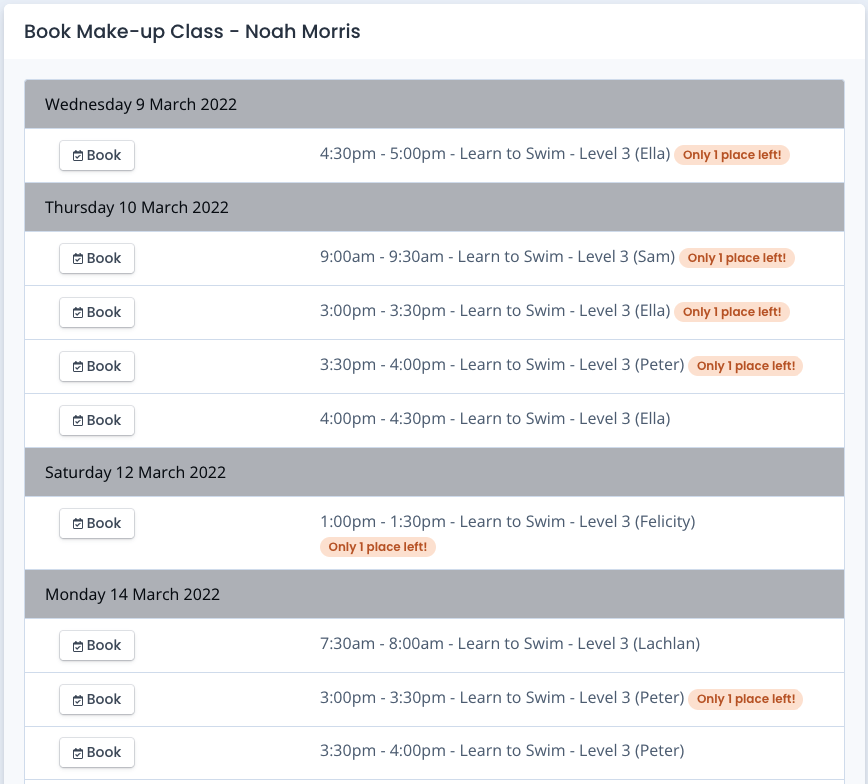 Make-up classes are updated on your Attendance, Classes and Student screens immediately, and are differentiated by an asterisk so you can see them at a glance. The family can also see the make-up class booking in their upcoming attendances section in the portal. A make-up class cannot be changed by a family. Once a make-up class is booked, only centre staff have the ability to change it.