Do you fill out your centre's certificates by hand? Or go through the arduous task of typing in and printing out hundreds of certificates every time you run assessments? Not anymore! SimplySwim's Certificates and Skills module will turn that assessment mountain into a tiny little anthill.
Simply upload your blank base certificates as a .jpg file into SimplySwim. Select which auto-fill fields you want to include and their placement on your unique certificates and this information will be automatically populated on each certificate – student first name or full name, instructor/teacher name, level, and date to name but a few of the fields you can choose from. You can have a different certificate and layout for each level or use the same base for each level – everything is customisable to how you want to use it.
As you progress students through levels, you can process and issue hundreds of certificates in bulk in a few minutes. You can also issue ad-hoc certificates individually if you want to give an encouragement award or a special award or if you have a catch-up assessment day.
Certificates are saved on the student's file and also sent straight to the Customer Portal.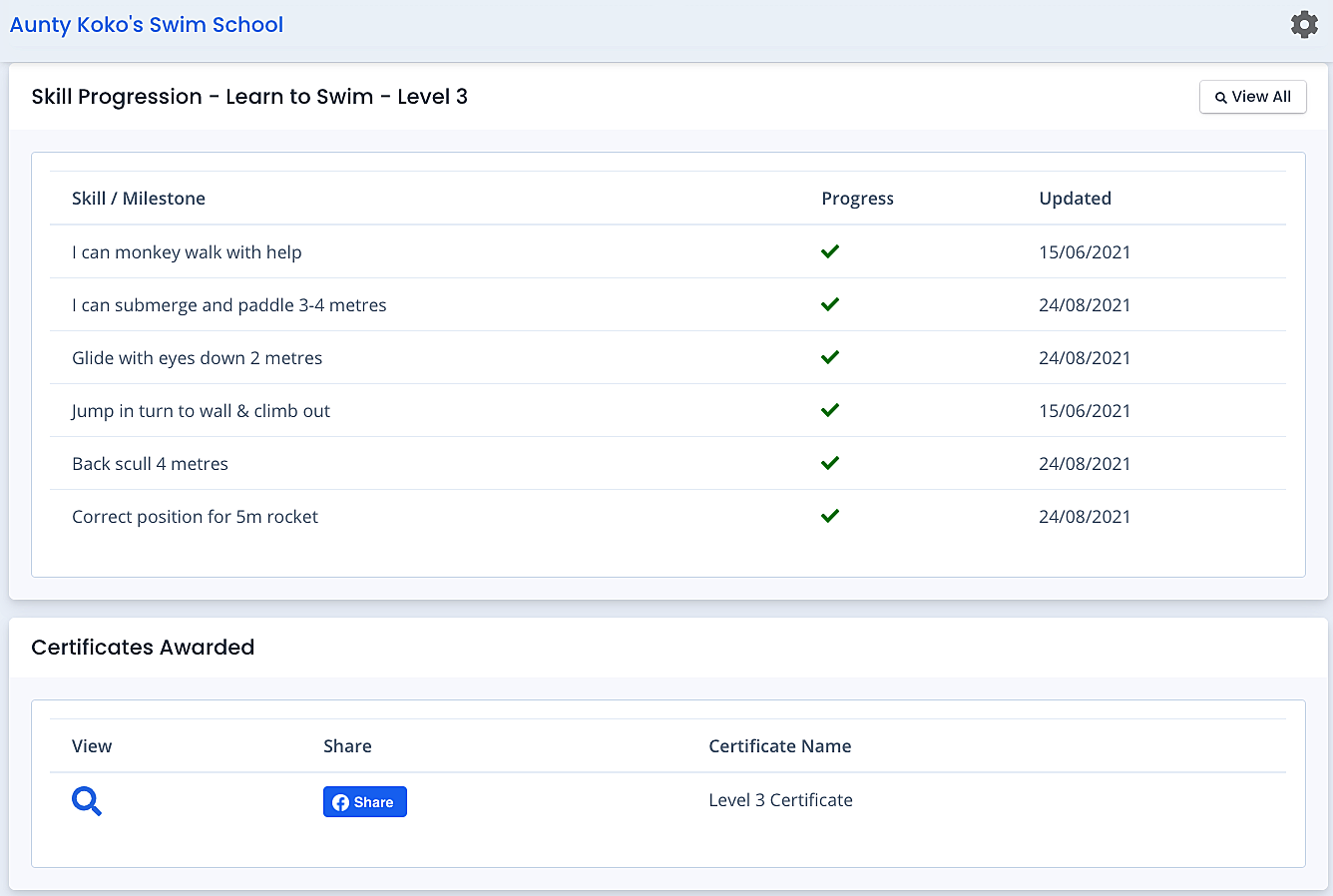 The family will receive an email notifying them of little Johnny's amazing new achievement. From the Portal, they can view, print and share the certificates to Facebook. What better free marketing tool is there than word of mouth from a happy customer?