Staff & User View
Not only is Attendance/Non-Attendance track-able by day and by class, you can also view and track this by student.
The Attendance section on the student's page includes all past and future-dated attendances along with any absences (and their reasons) and make-up lessons.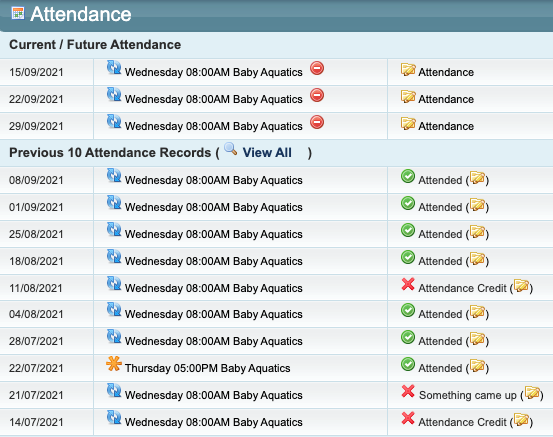 Customer / Family View
An added benefit is that families can also view their upcoming attendances as well as make-up classes and the attendance history for each child through the Customer Portal.
The Customer Portal is mobile friendly and allows parents the flexibility of logging in from wherever they are to check their children's class schedule, notify of absences, book make-up lessons, check skills and levels progress, view and share certificates, view their account balance and make payments to name but a few functionalities. (Find out more on our Customer Portal information page).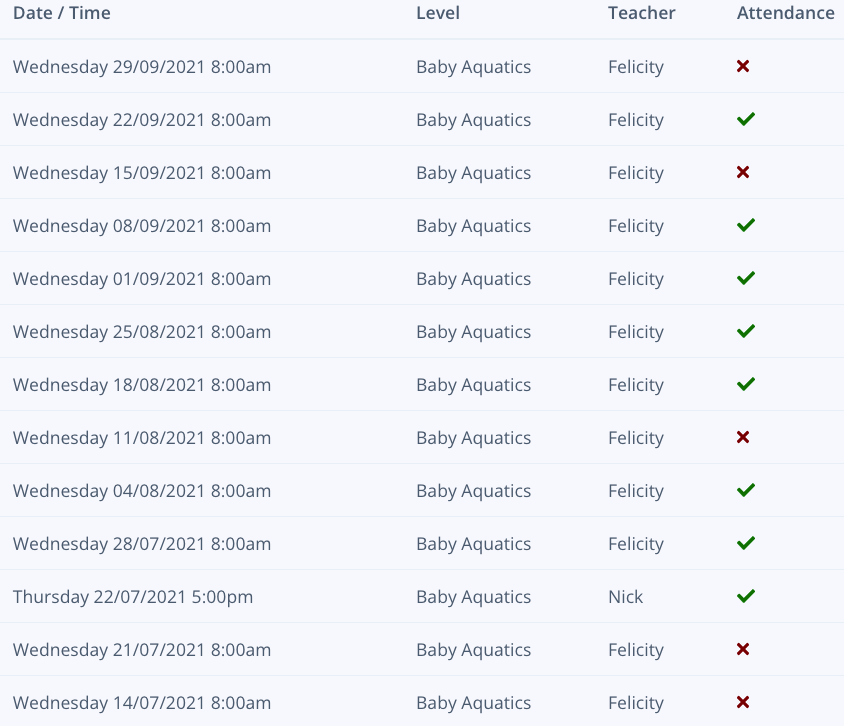 The attendance history record through the Customer Portal is a simplified version of what you see on the Student's file in SimplySwim so that families can see their history of attendance for each child's past classes as a tick for attended and a cross for not attended.