Manage attendances using your terminology and in line with your unique policies. Easily set up non-attendance reasons so that you know if they were entered by a staff member or have come through the Customer Portal. All absences notified through the Customer Portal update in your system in real time, saving you time. Mark all students' attendance in bulk by class, or mark off one-by-one as they walk through the door – do what works for you.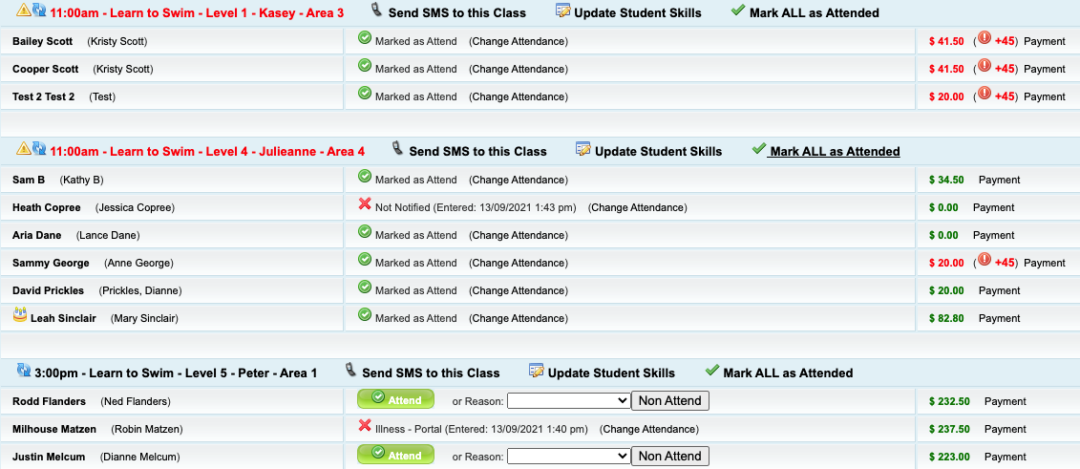 You can create multiple non-attendance reasons for multiple absence situations:
Want to automatically apply a make-up within a certain period of notice?
Want to give a credit of the lesson value back to your client for a notified absence?
Notice received too late for a make-up and you just want to record the absence without a make-up or credit?
Want to set up automatic messages to go via SMS or email to clients when they don't show for a scheduled lesson?
Need to save a space for a fortnightly swimmer?
Want to set a non-attendance reason that triggers a task for staff to review and follow up?
You can do all this and more with SimplySwim!