SimplySwim's Classes schedule is colour-coded making it visually appealing and easy to read. By choosing between three viewing options – day, week or area (interchangeable at any time) – you can see at a glance your centre's schedule of classes.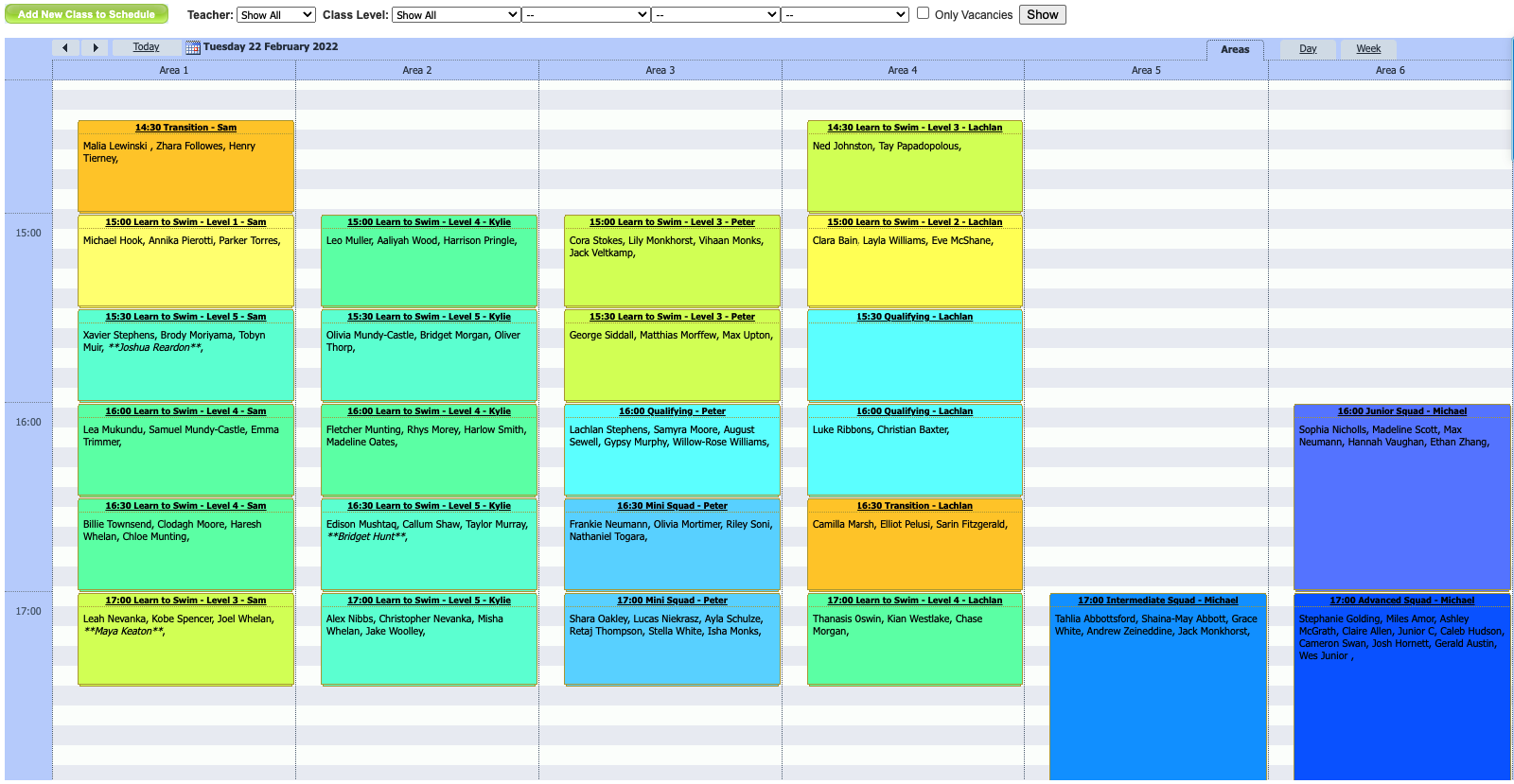 The flexible schedule display also has multiple search functions. Search current, future or past dates. Show all classes (default), or filter by teacher and/or up to four class levels, with or without vacancies. This is extremely useful if you are wanting to match up class times for multiple students in a family or to see what other days and times classes are available if a parent asks for other options. It also makes it easy for you to see where there may be a need as well as the space available for extra classes, or if you want to consolidate some classes.
You can set the schedule start and finish times to your specific operating hours. You can have as many or as few Areas/Lanes as you require. As with all aspects of SimplySwim, class creation and scheduling are user friendly and simplified.
Everything is configurable:
Class level
Level name
Colour associated with each level
Class sizes/number of students
Class duration
Class start and end dates
Perpetual classes or limited-date classes
Number of Lanes/Areas and what you want to call them
Unlimited number of class levels and unlimited number of classes
The ability to create classes over multiple lanes (e.g. for squads)